You'd better bring the bucket for this one.
I've had some bad saddlesores in the past. Fortunately for me, they've always been in the nature of bruises, abrasions, or maybe these little pimple-y things.
The bruises are easy - you just stay off the bike, double-bag it with two pairs of shorts, or ride a bike with a radically different saddle for a couple days. No problem.
The abrasions are pretty easy too. Clean 'em up with anti-bacterial soap, Betadine is wonderful but Dial works too, then dry off well and hit 'em with some rubbing alcohol, 91 or 93%, which is no fun but prevents infection and toughens up the skin after a while. Make sure you don't forget the chamois cream for the next few rides. Oh yeah, *Copious* amounts of chamois cream.
Even the gottverdamte pimples aren't a big deal. The big ones just go away eventually with cleanliness and more riding. The little ones are worse, they are usually like blocked pores or ingrown hairs. You have to just pop 'em, and try to ignore the tears running down your face, and the fact that you're curled up in the corner in the fetal position, weeping and shaking. When you stop weeping from the shear agony of your butt's nerve endings being on fire, scrub up a little better than usual with the anti-bacterial soap and douse yourself with rubbing alcohol.
Yep, none of that stuff is fun, but I've dealt with the saddlesores okay and just moved on. The worst kind are the pimply kind, they always seem to be right on a nerve, and you know one is coming because you can't find any kind of position that doesn't hurt, whether you're on your mountain bike, your road bike, your cross bike, or laying in your bed on your stomach.
But you know, in spite of having had a bunch of those little bundles of joy, I've never had an epic saddle sore, until tonight.
Things started normally enough, except when I left the office I used some Body Glide instead of my normal Chamois Butt'r. This may have been a bad choice.
I did the normal commute, long version, which took about an hour. Now one aspect of my riding has changed in the last few weeks. I hit my magical fitness point last week, reflected by the Cycling Peaks WKO "Chronic Training Load" of 75. I know this is a magical point because I only race well if I'm above 75, and my legs feel great no matter how hard I ride. CTL just reflects your training base, and my base is where it needs to be 3 months before the meat of the CX season.
Hitting this magic fitness level has a real impact on my ass,however. Lately, I don't stop spinning very often when I ride. Below that level of fitness I need a little reset every couple minutes, and I need to shuffle a little and kind of take a breath. Not much, but enough to shift position, and then restart my spinning.
At 75 CTL or above, I'm capable of staying on the rivet for as long as I need to, and consequently have racked up some incredibly strong training rides lately, simply because I can pedal the whole damn time. Amazing how your average power output goes up when you eliminate all the zeros.
Anyhow, I was in a bit of a hurry tonight and rode tempo for an hour to get back to the car. (Yeah, I'm a "mixed commute" bike commuter. So sue me...) I was on the rivet for an hour, not in a bad way, but applying a steady, heavy-ish high tempo load to the pedals the whole time. When I got off the bike my ass kinda felt pinched in a few spots - not a surprise since I hadn't moved it from the position I took when I sat down 60 minutes earlier.
I got home without problems, got in the shower, shampooed my hair, soaped up a loofah, and started scrubbing. All was copacetic until I moved that scrubby sponge under my crotch, and then all hell broke loose.
Suddenly, an alligator was biting the right side of my taint, I was hopping on my left leg and waving my right leg around, as if I was an armless guy trying to hail a cab with my foot. I was spinning around a bit in the shower and bouncing my head and shoulder off the wall. I was also grunting, "Oooh, oooooh, oweee, oohhhhhhh!"
All of this was involuntary.
After a while, I was able to stop spinning, grunting, waiving my leg in the air and hopping, and the alligator left me alone, leaving only a small fire in my crotch.
Since I'm a smart guy, I immediately stuck the loofah back down there and started scrubbing with renewed effort.
After I stopped spinning and grunting and waving my leg the second time, and after the alligator headed back to work at the Izod factory outlet, I hopped out of the shower. I *knew* something was drastically wrong, I needed to see what it was.
This entailed, so to speak, standing on one leg in front of the mirror in my half-bath (Sainted Wife gets the full bath, natch) waving my right leg in the air while trying to check out the landscape for infirmities.
Sure enough, there it was. The Mother of All Saddlesores (MOASS™). In fact it was large enough that it deserved its own name, so I promptly dubbed it, "Kate MOASS™."
Kate MOASS looked like a pinky finger - a very small pinky finger that had been through a Yakuza initiation ceremony and lost the last joint to a stylish but basically evil Japanese mafia knife. It was losing a lot of fluids, and it sure felt bad. So I did what any intelligent person with respect for the medical profession would do.
I played doctor and gave Kate a mighty squeeze.
So, when I stopped crying and got up from the floor and looked at it in the mirror again, Kate MOASS™ looked a lot skinnier and shorter, kinda like fat Renee Zelwegger (whom I like) turning into skinny Renee Zelwegger (who kinda scares me). Problem solved, maybe.
Artist's Rendition: Kate MOASS™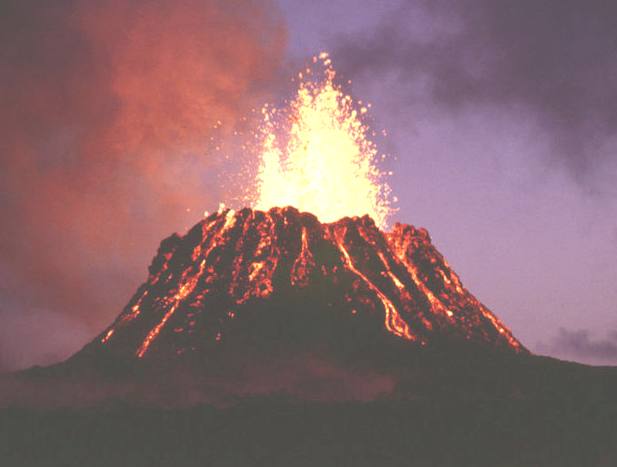 Whatever it was, it needed to drain, and once it did, it didn't hurt so much. I finished the shower, scrubbed it up with Betadine, did the patented dousing with rubbing alcohol, and noted that it's now the size of a merely normal saddlesore, and no longer intensely painful. All is basically well, I can sit without discomfort, and we'll see tomorrow if my home surgical treatment worked. I cleaned it up the floor pretty well so that won't be a problem, and even if it were, I noticed the dog slinking down with a guilty look on his face a couple minutes ago, so even if I missed something in cleanup, I'm still good.
But the psychic pain... my goodness.
I've never laughed at people with saddlesore problems. They are a big deal. Pros have lost their careers due to persistent, severe saddlesores. A few of my teammates have made quiet inquiries about how you treat the damn things. They are ugly - other than knee or foot pain, there aren't many other things that can derail your riding so completely. Saddlesores is bad, chirrets. Specially Kate MOASS™.
I knew this rationally before, but never really emotionally understood the impact of a truly nasty saddlesore until tonight. Sure, I've had some pretty horrific skin conditions thanks to my travels in various hellholes, and I've had the usual quarter-sized taint abrasions and whatnot - but this was the most surprising and shocking skin condition I think I've ever personally suffered from, and it wasn't nice, m'kay? Boils, impetigo, various types of fungus amongus, no big deal. But a blot on my sit'n spot? Not good. Not good at all.
Still, I can laugh at it because it seems to have gone away pretty quick. I have a plan too. I'm resolved to keep an eye on it, keep my goat smellin' ass extra clean, and stick to the Chamois Butt'r rather than the Body Glide. With a little luck, I'll have forgotten about it by Wednesday. (Y'all, with an image of me hopping around nekkid and bleeding from the bottom seared into your brain, I'm not so sure about your ability to put it behind you, as it were).
But that thing looked horrifying enough that I'm not going to be mentally free of it for a while. It's going to be lurking in my subconscious like a drunk haunting a bar during a $2 well drinks happy hour.
And as for Kate MOASS™... Katie, we hardly knew ye.